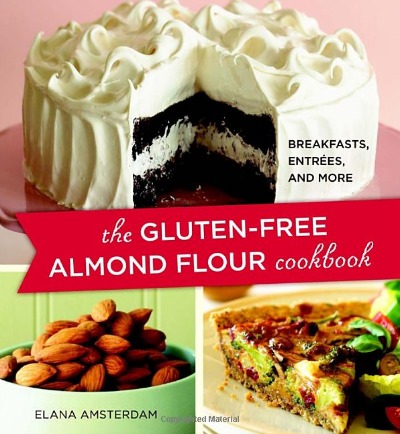 Over the last few years, Celiac disease and gluten sensitivity among adults and children has become more widespread. This has created the need for nutritious and tasty gluten-free recipes.
Whether you are looking for Pancakes, Eggplant Parmesan or Chocolate Cake, popular food blogger Elana Amsterdam offers ninety-nine family-friendly classics all of which feature her gluten-free ingredient of choice, almond flour.
This fabulous book contains recipes which are:
Low glycemic
Low in cholesterol
Low or zero dairy
High in protein
High in fiber
So they are also ideal for people suffering with diabetes, obesity, and high cholesterol.
Whether you're looking for a quick breakfast treat, a comfort food entrée, or a showstopping dessert, The Gluten-Free Almond Flour Cookbook proves that gluten-free cooking can mean delicious healthy eating for everyone.
Buy The Gluten-Free Almond Flour Cookbook