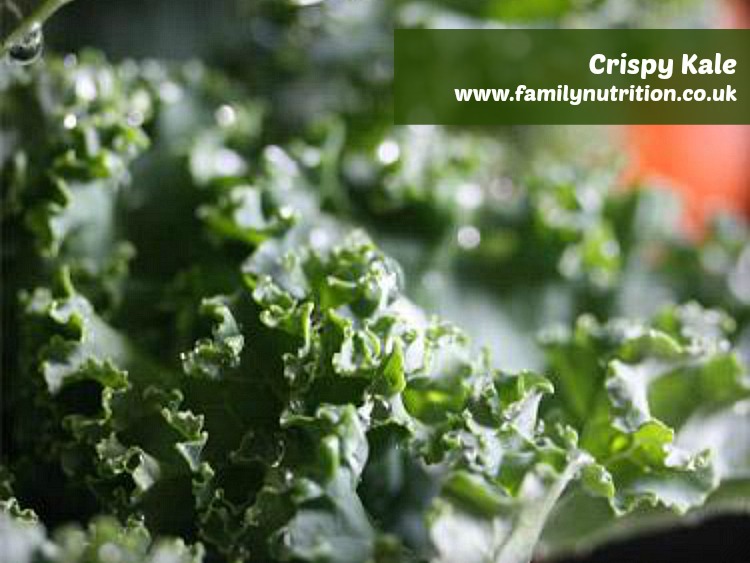 Crispy kale is now a firm family favourite in our household and it couldn't be simpler to make!
You will need:
Bagged or fresh Kale (washed)
Light Olive Oil Spray
Salt (I prefer to use Pink Himalayan Salt)
Pre heat the oven to 170 degrees.
If you are using fresh kale, cut away the thick stems and disguard. For pre-prepared kale, simply sift through and again throw away any thick stem bit & cut out any thick parts from the larger leaves.
Spread the leaves onto a baking tray.
Lightly spray all over with the oil.
Lightly sprinkle salt all over.
Place in the oven on the middle shelf for approx 10 minutes until crispy – take care to keep watch for the last minute or so as the leaves can overcook very quickly turning brown and spoiling the taste.
Remove from the oven, allow to cool slightly & simply serve in a bowl.
Enjoy !